Shopping is a major draw for most travelers. Whether you are looking for a bargain on designer clothes and electronics, or unique handmade crafts; here are some of the best countries for shopping.
Italy
Let's get the big one out of the way. Italy is a shopper's heaven. The most influential designers in the world hail from these southern European nation. These world famous designers don't just call this nation home, they stock the shelves of countless boutiques with one of a kind items. Any serious fashionista better have had a credit card heavy weekend in Milan! If designers aren't your thing, Italy is also home to some one of a kind  second hand flea markets. Imagine coming home with some Italian antiques for your mantle.
France
Another high-fashion mecca, Paris will satisfy the most finicky of shoppers. Check out Canal St. Martin for hip young designers or find the high-end classics at Marais. Paris is also a gastronomical shoppers paradise. One of a kind food treasures can be found in Paris's countless farmers markets, Marché de la Bastille is essential for any real foodie. France is one of the best countries for shopping due to its history and diversity of goods.
United States
The United States is home to the largest consumer base in the world and this is where the shopping mall was invented. No better place experience American shopping than in the State of  Minnesota's Mall of America, the largest mall in the United States. This massive indoor mall offers 500 stores, countless restaurants, and even a complete theme park including a roller coaster.  So whether you are seeking high end shops in Beverly Hills, hipster finds in Brooklyn, or family fun at the Mall of America; the United States has you covered for shopping.
Thailand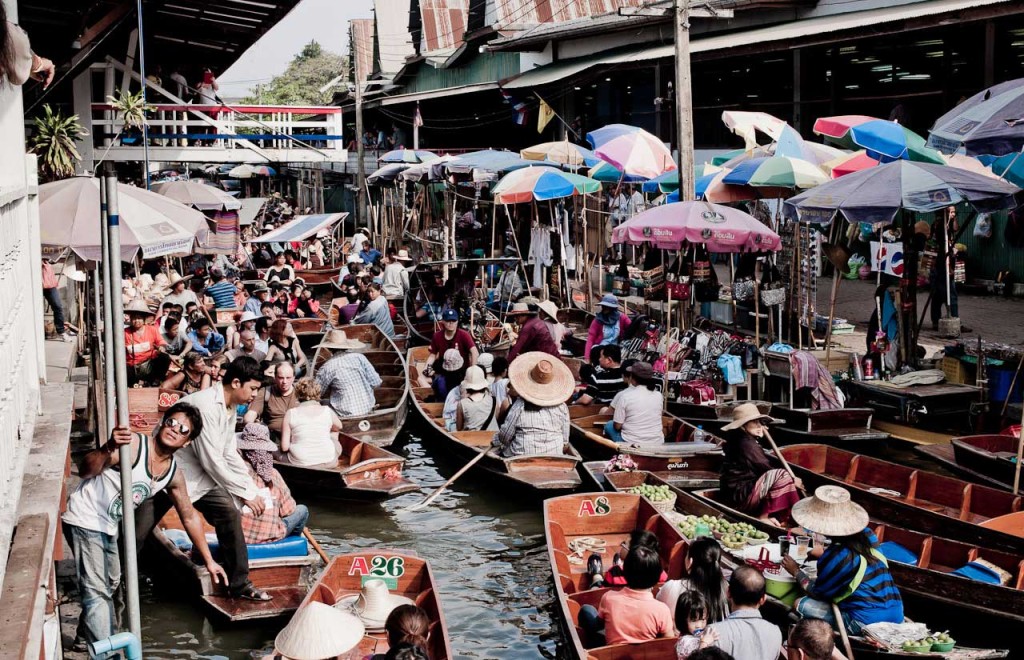 For a completely different shopping experience, make sure you check out Thailand. Bangkok is home to some of Asia's largest outdoor markets and if you are okay with crowds,  you can find pretty much anything you could imagine in these bustling markets. From deep discounts, to handmade and second hand; Bangkok's bustling markets have everything to offer. Thailand is also home to world famous floating markets. If you need a little break form the hustle and bustle, Bangkok also has dozens of world class malls with luxury stores that match those of any other international city, not to mention the air conditions and epic food courts.
Just like sightseeing, museums, and exotic food; shopping plays a major role in your overall travel experience. So don't miss out and leave some room in your baggage for some shopping on your next trip.